Come out for a good cause, a great time, and to help our veterans.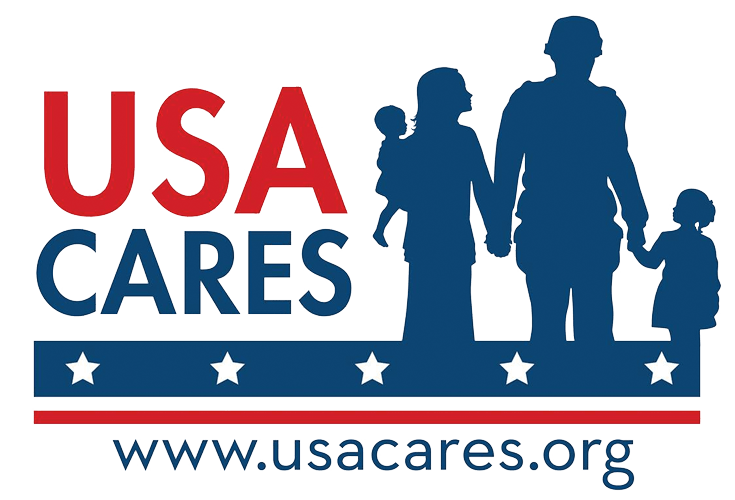 Assisting Military Families in Crisis
USA Cares is a 501(c)(3) charitable organization that addresses the critical and unmet needs of post 9/11 service members, veterans and military families facing service related hardships. USA Cares provides the critical support that our veterans and military families need to create a foundation for financial resilience.
USA Cares Programs
Combat Injured:
This program pays basic expenses for veterans diagnosed with PTSD or traumatic brain injury so they can rest assured their family is taken care of while they receive treatment.
Career Transition:
This program helps pay a veteran's essential expenses while they train for a new job, relieving any financial barrier that keeps them from getting a new job or career.
Housing Assistance:
When bills are past due as a result of a military service-related incident, we directly pay the landlord or mortgage lender to reduce any extra financial burdens from the service member or their family.
Emergency Assistance:
This program pays immediate, essential bills, including food and utility bills that are necessary to the health and well-being of the service member and their family.
What Makes USA Cares Different From Other Charities?
48 Hour Response:
When USA Cares is contacted to provide assistance, we are able to respond to the request and have a payment made within 48 hours.
A grant, not a loan:
USA Cares provides grants while many other military groups provide loans, which only compound a bad situation. The military family is never asked to pay the grant back.
USA Cares typically receives between 200 and 250 requests per week and assists these emergencies with over $20,000 weekly. We have responded to over 80,000 requests for emergency financial help with millions of dollars in granted assistance.
For more information about USA Cares, please visit us online at www.usacares.org.